Welcome to Fylde Agility
We pride ourselves on achieving results through positive reward based training for both dogs and handlers alike, and strive to help every dog be the best that it can be.
During the last five years our trainees have qualified for finals and semi-finals at some of the most prestigious events including Crufts, Discover Dogs and Olympia.
We have three training venues situated across the Fylde region.
We offer daytime and evening group training sessions, and daytime one-to-one training sessions:
Monday & Wednesday (10am - 4pm)
Thursday (6pm - 9pm)
Indoor Training at Courtyard Cottage Stables, Ballam


Group Training and One-to-One Training Available
Group sessions suitable for all abilities
1 hour classes, groups limited to 7 dogs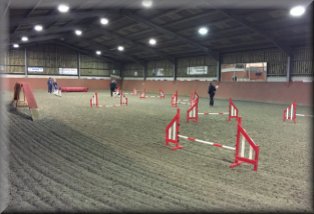 Tuesdays (7pm - 10pm)
Outdoor Training near Pilling
Group Training, with groups suitable for all abilities
45min classes, groups limited to 6 dogs
65988